Find Your Target Audience on Social Media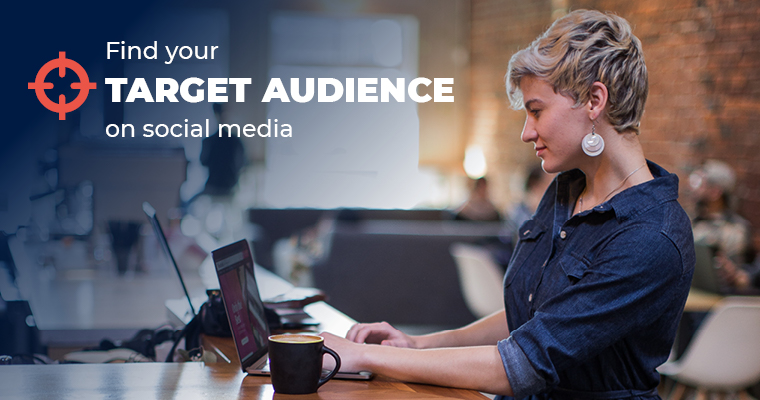 A key question to start with when planning your social media strategy is this:
Do you know where your ideal customers spend most of their time online?
According to … This text opens a new tab to stats about social media…TechJury, more than 3.1 billion people (BILLION!) use social media. The average person spends 2 hours and 24 minutes on social media each day.
I think it's safe to say your patients spend time on social media.
However, there are so many social networks – how can you find the right one to reach your target patients?
There are a few ways to narrow down your search and find your target audience, which we will discuss today in this post.
Who is your target audience on social media?
Before you use any social network (or start any form of marketing, for that matter), you need to identify your target audience.
Consider your typical patient based on age, gender, background, location, etc. But then beyond that, think about his or her desires, fears, barriers, and goals. Create a customer persona – a fictional representation of your target customer – based on this information.
Once you've identified your target audience, you can start using social media to reach it.
Understand where your target audience spends its time
At this stage, you need to conduct some research and identify the function of each social network.
For example, if your target audience is women (ages 25-44), then Pinterest may be your best bet for reaching them.
However, for most businesses, a good place to start is Facebook.
This social network attracts over … This text opens a new tab to an article with Facebook stats…1.69 billion monthly users worldwide and has an even spread of demographics. Facebook has proven to be a successful social media network to start with for many dental practices.
Observe and learn
Once your practice is on a social network, do not jump in both feet first.
Take a look around; connect with your current audience (or patients) and industry experts (in groups or by following them).
Observe how your audience interacts with competitors and identify potential new leads that fit your ideal customer personas.
Understanding who your target audience is already following will greatly help your dental practice to:
Interact with them successfully
Give them the content they want
Now, it is time to start introducing yourself to your target audience through comments and relevant content.
Create and share the right social content
As noted earlier, it is vital to understand how each social network is primarily used to post relevant content.
For example, LinkedIn is a professional network, while Twitter provides real-time content primarily on mobile devices.
Sharing valueless content will alienate you from your audience.
Plan how to produce helpful and insightful content that focuses on the needs of your audience.
Use the power of video
YouTube is the second largest search engine behind Google and the largest video-sharing site on the web. In fact, according to YouTube itself, … This text opens a new tab to YouTube's press page…more than 2 billion people visit their site to watch over a billion hours of video each DAY.
Videos have a powerful reach and chances are, your audience is watching them. Try using videos as part of your social media marketing. It is noteworthy that Facebook now prefers to show videos in the news feed of its users.
Online videos are more powerful now than ever before.
Engage and interact
The final step in finding your target audience on social media is interacting with them.
Reply to comments and provide helpful answers to questions. Take advantage of this unique direct communication and develop trusting relationships with your social followers.
Remember to keep the conversation two-way and talk about what interests your audience – just like any everyday conversation.
Start building relationships
As you can see, finding your ideal audience online is a continual process and does take some effort. But by identifying, finding, and targeting your audience, you can set the stage to increase loyalty and gain new patients!
Share content that speaks to your niche, and your dental practice will get better results while saving time and money.
If you need help finding your target audience, request a no-obligation marketing consultation with us. We'll happily share our honest recommendations to get your dental practice filled with those dream patients.
Be sure to like Roadside's Facebook page for more social media tips for dentists!
We want to hear from you.
Do you have any other ways to find your target audience on social media? Please comment below!
---
This post was originally published in 2015 and has been updated and revamped for timeliness!