Dental Marketing Services
Gain a competitive edge with marketing customized to YOUR needs, goals, and budget!
Is dental marketing worth the investment? The easy answer is, "heck yeah!"
With our digital marketing services, you can expect to:
PROMOTE steady business growth

OUTPERFORM your competition

ESTABLISH and prove value to your patients and community

ATTRACT the right patients (your dream patients!)
Dental marketing services to help your practice thrive
Our carefully selected marketing options are the key to - not just surviving - but THRIVING.
Are your current digital marketing efforts producing results?
Instead of passively waiting for referrals and for patients to magically find you, purposeful, intentional dental marketing is vital to continually grow your business.
We could compare your practice to a houseplant. Not many houseplants can survive without sunlight and regular watering. Marketing is the equivalent to hydration and sunlight for your business!
And, just like houseplants have different needs, no two practices are alike. That's why Roadside's dental marketing packages are completely customizable based on your area, competition, goals, and budget.
Why choose Roadside Dental Marketing?
Put simply - we're your best choice for dental marketing services! Here's why: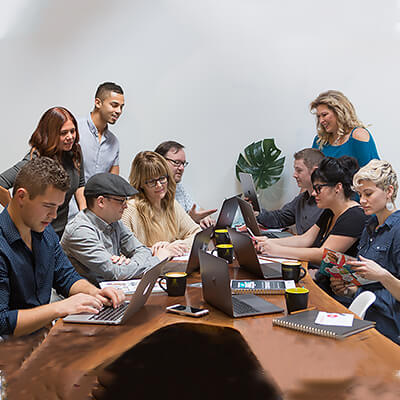 We have 20+ years experience
We've been helping dentists and specialists build their businesses since 1999 – before Google was even a verb! Our base of dental marketing knowledge and experience is stronger than our competition and we use it to YOUR advantage.
We live and breathe dental
Several of our team members (including our co-founder and CEO Shannon) come from the dental industry, which means we've been in your shoes and understand the unique challenges you face. We'll handle the marketing heavy lifting so you can focus on doing what you love!
We simplify complexity everyday
We firmly believe in making marketing SIMPLE, successful, and straightforward (it's one of our core values!). We've created systems, solutions, and roadmaps to keep your marketing running in the right direction – the direction YOU want to go.
Which marketing services are best for your practice?
We tailor our marketing packages according to your specific needs and budget - no cookie-cutter packages here!
Learn more about individual dental marketing services below:
Dental SEO

Content Marketing

Social Media

Reviews + Reputation

Pay-Per-Click Ads

Custom Video

Branding

Facebook Ads
Search Engine Optimization (SEO)
Search engines are ever-evolving, with Google updating its search algorithm 500-700 times a year. Because of this, ongoing SEO is essential to keep your website relevant for both Google and – most importantly – your potential patients. Roadside's Dental SEO packages include the essentials for local and organic growth and visibility, as well as easy-to-follow reports so you're always aware of what we're doing and how it's helping you.
Your website should never be a "set-it-and-forget-it" product and it should always be optimized to cater to your visitors' questions and needs. Cue in our content specialists! We will create, measure, and promote fresh content to keep your website humming and converting to its full potential.
With 90% of consumers reading online reviews before visiting a business, incorporating a reviews strategy is VERY important. Don't stress! It's possible to build a positive reputation and increase those 5-star reviews on Google (and 200+ other platforms) through our reviews platform.
If you're not using video in your dental marketing, why not? Video is great for SEO, conversions, increasing the time people spend on your website, and overall user experience. If your goals for business growth include increasing your organic rankings, video is worth the time and effort!
If you don't have your own videos, don't stress: We've got you! We can create custom marketing videos using your photography and/or your website content.
Your brand encompasses so much more than just your logo – it includes every interaction a customer has with your brand, online and offline. A cohesive, professional, and modern-looking brand is a tremendous asset to help you build trust and convince patients to choose you over the competition.
Would you like to be on page 1 – guaranteed? Paid advertisements (or PPC) are the fastest way to get your website in the top five sponsored results, consistently driving traffic to your site. This is an excellent solution for new practices to jumpstart business and implement a brand strategy. It's also an incredibly valuable option for dentists in areas with a lot of competition.
Our Facebook Ads team focuses on targeting real people, not just keywords, customizing your ads for different objectives, creating effective calls-to-action to drive conversion, and generating measurable success. No shooting in the dark here!
Find answers to our most frequently asked questions!
Let's talk more and see if we're the right fit for you
It's ridiculously easy to get in touch with us - speedy response guaranteed 😉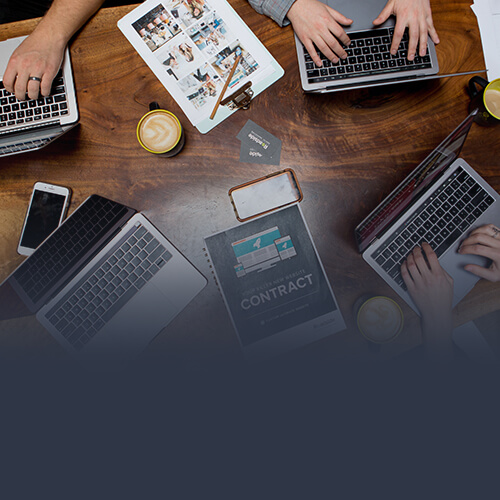 Responsive email from our team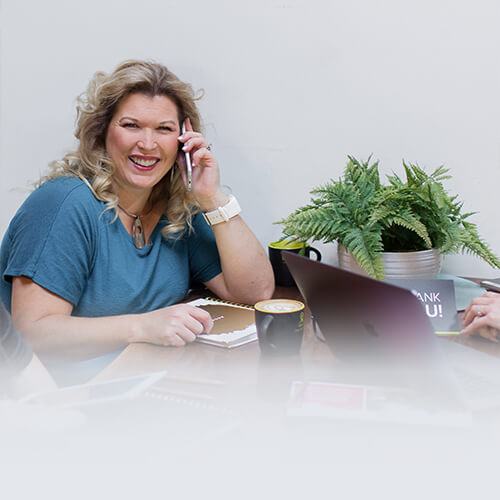 Easy 20-min call with our team

See if we're the right fit for you