Social Media for Dentists
Stay connected to your patients 24/7.
What's stopping you from building or maintaining a social media presence?
Create and schedule custom posts and captions

Align your social media efforts with your overall marketing goals

Build trust and relationships with current and potential patients
Social media for dentists: Are you doing it right?
Social media shouldn't be a guessing game... it should contribute toward your overall marketing goals and strategy.
Today's patients are inundated with social content, so simply posting just to post won't be effective – if anything, it could be damaging and make your posts less visible.
Now, dental social media done right is strategic. It's a balancing act between:
Increasing online engagement (likes, comments, shares, etc.)

Promoting services (ready for some ROI on that latest piece of equipment you bought?)

Driving website conversions (hello, new patients!)

Sharing education, tips, and office news (a great way to build trust)

Being authentic (you're not a cold-hearted dentist *all* the time ?)

More!
Do you think your social media game is up to par? Let our experts be your caddy!
Subscribe to our social media toolkit: Weekly Coach
Want to save yourself HOURS of work? This may be for you!
One of our most-loved social media marketing services is Weekly Coach.
Every week, we send our subscribers a jam-packed marketing newsletter with:
Five ready-made social posts on current topics

A timely Tweet that's only one click away

A dental marketing tip of the week

Marketing resources and education like blogs and videos on SEO, gaining reviews, Google updates, and more!
To curate all this on your own would take you around 8 hours. That is one whole day's work dedicated to marketing, gone! As a dentist, hygienist, or dental manager, we know that's too much to ask of you.
By subscribing to Weekly Coach, you instantly save yourself hours of work and hundreds of dollars.
How Roadside Dental Marketing makes your life easier
Imagine... never having to worry about what to post again!
As former dental professionals turned marketing gurus, we get it. You didn't go to school for social media (that's a thing now) or marketing. Nor did your hygienist or office manager. And yet the growth of your dental practice depends on it.
Our dental social media solutions are straightforward, so you know exactly what to expect. You'll get the help of our top graphic designers and dental copywriters to turn your social media presence into an integral part of your marketing goals.
Plus, you can choose to be as hands-on or off as you'd like. Just tell us what you need, and we'll make it happen!
Let's talk more and see if we're the right fit for you
It's ridiculously easy to get in touch with us - speedy response guaranteed 😉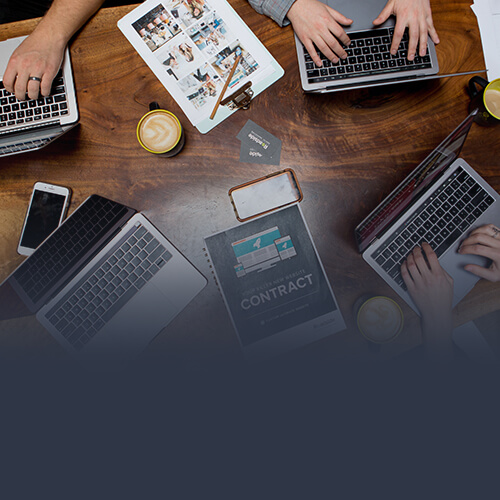 It's quick

No strings attached

Responsive email from our team
See if we're the right fit