Google's Page Experience Update Postponed – What This Means for Your Practice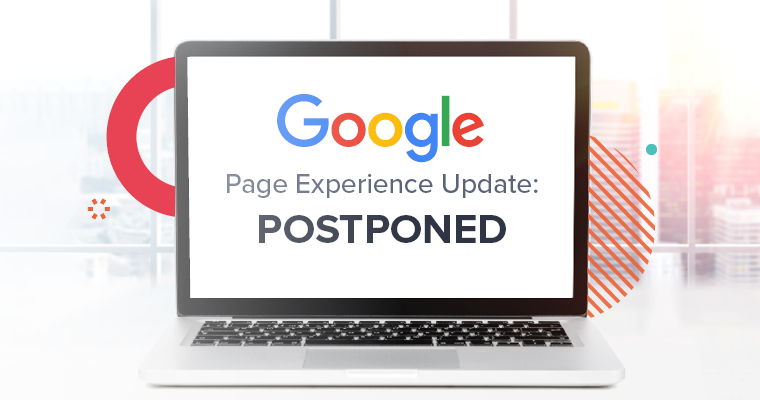 Last year, Google informed us there would be an imminent update released specifically focused on Page Experience. Some aspects of this update have already been released and are in play. The ranking portion of the update, however, was just postponed.
This is great news for dental practices who are in the process of making their dental website design compliant with the upcoming changes.
In December, we released an article entitled How Will Google's Core Web Vitals Affect Your Dental Website? which outlined the changes and how they could affect your practice's website.
Then in January, our team went live with a video describing what you need to do to be prepared for these changes. If you missed the live edition, check out our transcription and recording here: 2021 Google Updates: What to Do Now to Be Prepared [VIDEO].
Now that you're all caught up…
What does the Google Page Experience Update being postponed mean for you?
Gradual rollout = more time to prepare
Having Google push back the rollout gives you more time to ensure that your website is delivering the best possible page experience to all your visitors.
Phew!
You might be asking yourself: "I keep hearing 'page experience' thrown around but what exactly does it even mean?," and it is a fantastic question.
According to Google, Page Experience is a set of signals that measure how your visitors perceive the experience of interacting with your website beyond the simple educational value.
It includes Core Web Vitals (this is the new set of metrics referenced in each of the above two articles), which is a set of metrics that measure:
Real-world user experience for page speed (loading performance)
Usability (interactivity)
Visual stability (not having buttons or images shift during the initial load)
What else is included in Google's Page Experience Update?
Page experience is made up of several existing Google search ranking factors, including:
Core Web Vitals, as mentioned above, is the newest addition to the family and will now be rolled out in mid-June 2021, with the full effects being in place by August.
Why is a gradual rollout a good thing?
Think of it as a complex treatment plan.
If a patient comes to you for a full-mouth restoration, it is highly unlikely that either you or the patient would be able to handle the entire treatment in one go. It would likely take multiple visits and treatments. But in the end, they leave happy as can be with their new smile that they can enjoy for years to come.
This rollout is much the same.
Google is giving everyone time to complete the treatments needed to make sure their website will be ready to deliver an optimum page experience to anyone who visits.
What is the next step?
If you haven't already done so, request a FREE website audit to see how your current site is performing. We will outline the following areas:
Your current overall performance score as judged by Google out of 100
Your current mobile vs desktop score out of 100
Your current overall use of SEO best practices out of 100
How fast your current website loads in seconds
How much optimization your website needs in terms of images and script use, etc.
Any recommendations we may have to improve visuals or user experience
How your website stacks up to your local competitors
There is absolutely no risk, and you are not committing to anything other than receiving a FREE report.
Have more questions about marketing or your website?
Schedule a complimentary call with the "Incredible, Amazingly Talented Angela" (brownie points for me), our Director of Client Services and dental industry expert.
… Opens in a new tab to schedule a call with Angela
If the image above doesn't work, or if you just prefer clicking a button instead, click below:
Book Your Call Online… Opens in a new tab to schedule a call with Angela