Attract New Patients With Google Reviews
It's no secret that online reviews are a powerful tool for your business. Choosing a dentist can be a daunting task for prospective patients. Reviews greatly influence a user's decision to choose you over your competitor and now they even impact search results. How?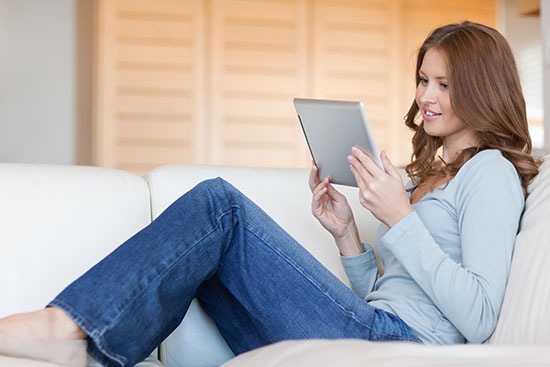 Your Google My Business page is like a "free advertising" opportunity on Google. Reviews on Google have a direct bearing on both local and organic search results. That means that the more Google reviews your practice has, the more likely your website is to show up on page one of Google when a prospective patient searches for a new dentist.
However, obtaining Google reviews may seem like a challenge. Don't worry — Roadside Dental Marketing is here to help! Working together with many practices, we've learned what works and what doesn't in helping patients to leave reviews. Here are a few of our top tips:
Talk to patients about leaving a review during their visit.
The best opportunity to get a patient to leave a review is while they are physically in your practice! As the patient checks out, ask them if they enjoyed their experience. If so, encourage them to leave a review from their smartphone.
Connect with patients immediately following their visit.
A follow-up email is a great way to get Google reviews from patients. Immediately following a patient's visit, email them a brief and friendly message with a link to your Google business page. It could say something like this:
It was such a pleasure treating you today at Life Smiles Dental! We hope you enjoyed your visit. We greatly appreciate feedback from our guests. Your opinion matters to us and we would love the opportunity to continue to enhance our services. Please take a brief moment to leave us a Google review and let us know what you thought of your experience.
–add a direct link here to your Google business page–
Sincerely,
Dr. Smith and the Life Smiles Dental Team
Get your staff involved
Everyone on your team that interacts with patients can have the opportunity to obtain Google reviews! If you have an iPad at the practice, patients could use it to leave a review while they wait in the dental chair, as they check out, or as they wait for their take-home bags. This does require that everyone on your staff is familiar with the application and can show a patient how to sign up for a Google account, leave a review, and log out. Consider offering an incentive or prize for the staff member that obtains the most reviews over the course of a month. Talk it up in weekly staff meetings and morning huddles. It can take only a little bit of time to ensure everyone is trained, but the benefit to your practice will be huge!
Request reviews from your fans on Facebook.
You've already built up an audience on Facebook, why not take advantage of this and ask them if they'll leave you a review! Your Facebook post could read something like this:
We appreciate our loyal fans! If you are a patient of ours, please take a moment and leave us a review on Google+. We would love to hear your feedback!
–add a direct link here to your Google+ business page–
Conclusion
We are confident that applying these simple suggestions will help you continually increase your Google reviews! Roadside's marketing clients can benefit from additional resources and services that we provide to help get reviews, including custom email blasts, printed materials, and one-on-one team coaching. If you are interested in learning more about our services, contact us today at team@roadsidedentalmarketing.com!