Quarter 4 2022
Quarterly Game Plan
Let's review your results, plan for 2023, and share the latest updates from your dental marketing guides at Roadside.
Review + Goals + Catch Up
Let's review the results and get up-to-speed.
What's New?

Show Me The Numbers!

What Are Your Goals?
Fill us in and we'll tell you how we can help…
How is the practice doing?
Have there been any changes at your practice or will there be any?

New doctor, change in team members, getting a therapy dog, new technology, etc.

Will your team be participating in community events?
Any other news you want to share?
We're shifting the conversation from "budgets" to "results"…
We're excited to share some good news!
2023 is just around the corner…
What do you want your marketing to be doing for you?
What are your marketing plans for 2023?
Here's how we're going to be finishing out 2022…
Strategy plan
Do you have a case we can promote?
Can you arrange a video testimonial?
Does This Sound a Little Too Familiar?
You're dealing with:
No ROI from Marketing
It feels like your spending big bucks on marketing with nothing tangible to show for it.
A Burnt-Out Team
It's hard to find quality employees. You've been short-handed for months.
The "Great Recession"
You're feeling the pinch of inflation. Will your dental practice survive when the recession hits?
We respect that!
We'll be here to help you see the results of our SEO efforts.
If you're interested in anything more, reach out to your Marketing Account Manager at any time.
ROADSIDE CLIENT WINS!
Find out what's new and what's working!
Recent Roadside Client Wins!
Get inspired by what Roadside's doing for our entire family!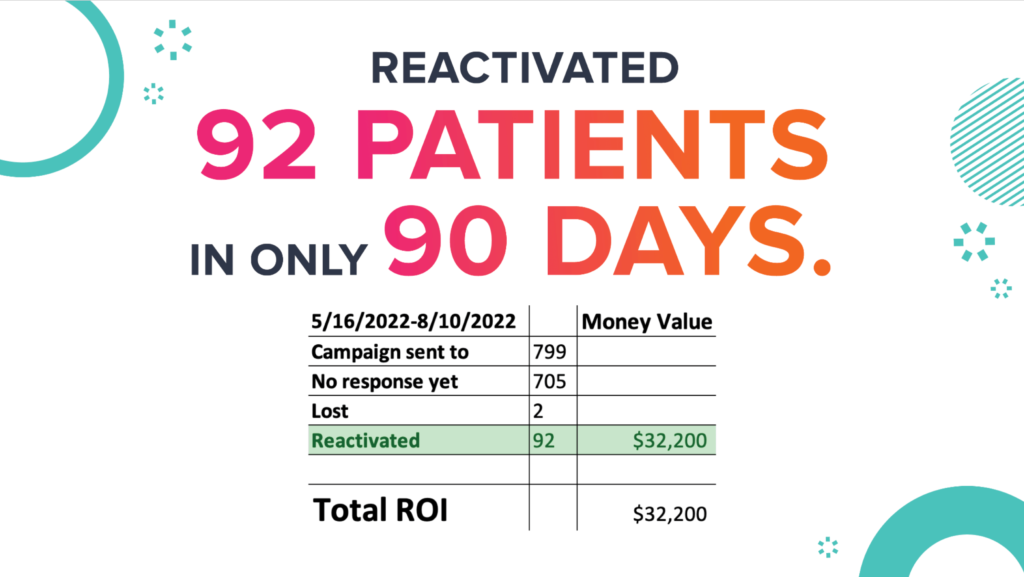 Marketing Account Managers
Teamwork makes the dream work.
Reach out to us directly if you want to schedule a call, discuss website updates or new content, or have questions.
Chantelle Hackl
Marketing Account Manager
Divina Araiza
Marketing Account Manager