Quarter 4 2021
Quarterly Game Plan
Drill down to review our recommendations for the Quarter as well as the latest news, tips, and education from your dental marketing experts at Roadside.
#GetSocial
Are you just "doing" social or are you "BEING" social?
What if we're just too busy to do social?

We get it. But the fact is the more authentically you engage, the more you are trusted. You need trust to retain and gain new patients!

Here are some options:

Can you prioritize? Social media's not going anywhere. Maybe it's time to assign someone (or even hire a new team member!) who can help you. Start with small goals. Make a plan. And get everyone on board!
Can Roadside help? Remember, to use Weekly Coach! Roadside also has a la carte projects to help you keep your social media active with engagement posts on Facebook and Instagram and even GROW your audience. Ask your Marketing Account Manager!

Time to take the bull by the horns!

How can I get my team involved?

Great idea! Successful dental marketing today relies on the full support of your whole team. Here are some tips:

Which social media platforms should I use?

The key is to choose one or two and do them well. Then you can think about expanding to other platforms.

Facebook (still #1 for a dental office)
Instagram (climbing in popularity with dental practices fast!)
YouTube (video is too important to ignore in your dental marketing efforts!)
Google My Business (posts that link to your website can boost map rankings!)
TikTok (growing by the second but might not be right for your practice)

Your social media platform of choice will probably depend greatly on your local community (what is everyone on?) and your audience demographic (what's their age group?).

Remember that you need to be posting consistently, about real company stuff, and let's not forget about VIDEO!

BONUS: Explore the top 12 social media mistakes and how to avoid them.
Roadside Play Recommendations
Taking advantage of these strategies will help keep you on your A-game.
BE PREPARED FOR 2022!
Join our interactive Virtual Workshops to nail your 2022 marketing strategy.
It's Your Turn To Play!
Remember, you can't win if you don't play...
ROADSIDE CLIENT WINS!
Find out what's new and what's working!
Time for Some Marketing Coaching
"Education is not the filling of a pot but the lighting of a fire." — W.B. Yeats
Marketing Account Managers
Teamwork makes the dream work.
Reach out to us directly if you want to schedule a call, discuss website updates or new content, or have questions.
Chantelle Hackl
Marketing Account Manager
Bridget Cseko
Marketing Account Manager
Josephine Faye
Welcomed with ❤ August 26, 2021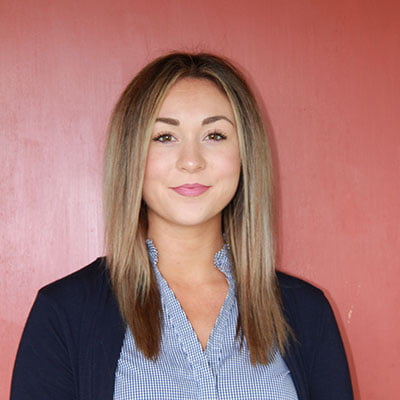 Alyssa Greenwood
Marketing Account Manager
Divina Araiza
Marketing Account Manager