How to Write and Optimize a Blog Post in WordPress [Video]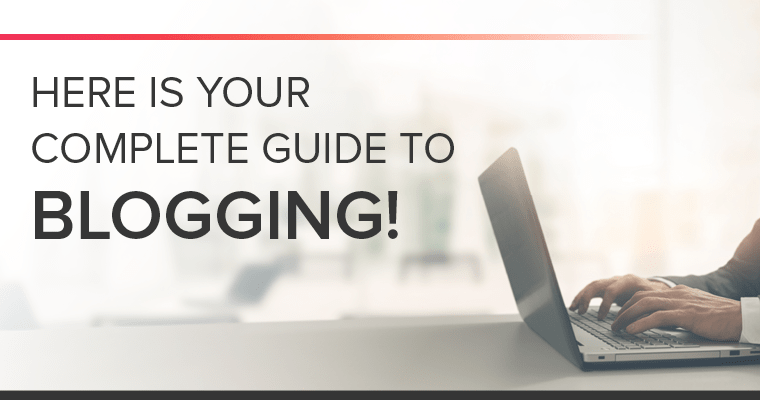 Blogging has become an essential part of marketing for any dental practice.
Your dental blog allows you to give insights into your office and develop trust with your patients. 80% of consumers Opens in a new window to statistic sourcefeel engaged and positive about a brand or company after reading custom content on their blog.
But are you ready to dive into the deep end of blogging? Do you understand WordPress? Can you optimize a blog post for SEO?
Do you need help?
That's why we're here! We will outline the blogging process for you step-by-step.
Everything you need to know about how to optimize a blog post and to write effective and engaging articles that will drive traffic to your dental blog will be covered in this article.
Click to go to the section you are interested in:
Let's get started!
How to write and post a blog in WordPress
It's actually very easy to post a blog once you know-how.
Start by picking your blog topic. (Veneers, teeth whitening, office vacation, new team member, promotion, etc.)
Second, choose a keyword for your blog. This step is key. (Pun intended! ?)
The keyword will be used all through your blog. You will want to pick a keyword for which people commonly search.
Once you have the topic and the keyword you are going to focus on, you are ready to open up your blog and begin constructing your article.
You can log into your blog by entering https://yourwebsiteaddress/wp-admin into the address bar of your browser. It will bring up a login page where you will need to enter the username and password. (For step-by-step instructions on this, watch the video further down this post.)
Once you are logged in, you will see a page like the one below.
Click on "Add New Post" to start your new blog post:
Fill in the title of your blog where it says "Enter Title Here" and then write your blog in the content field, using the editing tools above it to bold, italicize, make bullet points, add quotes, and add media (images).
Now that you've written your new blog, it's time to plug in your keyword to the "Focus Keyphrase" section of the Yoast SEO Plugin.
Why is this an essential step in writing an effective blog post?
Optimizing every inch of your dental blog
You have heard over and over that you need to have a dental blog.
But, how can you be sure you are getting the most out of your blog? How can you make sure you are not wasting your time writing a blog no one will read or find?
The answer is Yoast.
Yoast is a powerful tool that can help you make your blog as search engine-friendly as possible.
The Yoast SEO plugin is designed to help you effectively optimize a blog post. It will analyze your blog and tell you what is done correctly and what needs work.
What do the colors and suggestions in Yoast mean?
Don't let the rainbow of colors used by Yoast confuse you. These colors are indicators of how well your blog is optimized.
A green light means there is no work needed, and you have done everything correctly.
An orange light means you have taken some steps correctly, but it needs some work.
A red light means you have likely not taken any steps in the correct direction.
Here is an example of a blog that has turned many of its lights green:
Let's break down what Yoast is telling you in its Content Analysis section and what it all means.
Some of these steps are self-explanatory, but let's go through each one:
You now know how to optimize a blog post in Yoast!
But, you may want to look at old blogs and check if they are up to current standards.
How can you do that?
View all of your Yoast ratings for your blogs at once
The Yoast Plugin lets you see all of them at a glance.
Simply click on "All Posts" to see each blog you have written.
The general rating of each blog will be listed in the SEO tab, with a light next to it:
To get a green light, you simply need to have a majority of the lights in the Yoast plugin green.
You do not need each one to be perfect. Get as close as you can, and move on.
Once you do it a couple of times, you will naturally be writing your blogs with full optimization, and they will need minimal rewriting.
Need a little more help?
Sometimes it's easier to do something after you've watched someone else do it.
We have created this short video to show you how to do the steps we've discussed above. This includes writing a blog, adding media, optimizing a blog post, and much more.
Driving traffic to your dental blog (and keeping it!)
Driving readers to your blog is one thing; keeping them is another!
The challenge with any blog is getting people actually to read and engage with your blogs.
Here are six key methods you can use to optimize a blog post, drive readers to your blog, and keep your audience.
1. Produce quality content regularly
No one will visit your blog if there is nothing to look at.
Equally, no one will stay there if the content is irrelevant and boring.
To produce valuable content, devise a strategy to identify what content is relevant, how it will benefit your audience, and when to publish it. Create an editorial calendar to help you plan your content.New page opens in Hubspot website
Producing quality content will attract people to your blog, encouraging them to return or to share your content with their friends.
Vary your content by including visuals such as videos and infographics – these tools are a popular form of engaging content.
2. Know your audience
If you were talking to a group of vegetarians about your favorite steak at Outback, what kind of response would you get? They would not be interested in what you have to say. It is the same for your dental blog.
You need to understand what subjects and content appeal to your audience.
How can you do that?
Speak with your patients; observe what they are talking about on social networks; test various content types (blogs, videos, etc.), and research relevant keywords.
By discovering what is relevant to your patients, city, and industry, you can develop a plan to produce relevant and helpful content.
3. Use the power of social media
Another method to optimize a blog post is to harness the power of social media. There are over 2 billion people on Facebook, 300 million on Twitter, 500 million on Instagram, and 369 million on Twitter. It is almost guaranteed your target audience is spending time on one of these social networks.
Use social media to drive traffic to your blog. While it may take time, the results are worthwhile.
First, set up business pages on these social networks if you have not done so already.
On your business pages, fill out each section to its entirety, including keywords and a link back to your blog. This helps with your site's SEO and gives your audience another opportunity to visit your blog.
Next, grow your audience by promoting your social media pages on your website, in your office, interacting with patients, and social media advertising.
The key to social media is sharing.
Share your blog content on your social media business pages with links back to your blog, and include a strong call-to-action to encourage people to visit your blog.
4. Take advantage of bookmarking and Q&A sites
Social bookmarking sites such as RedditNew page opens in Reddit website, PinterestNew page opens in Pinterest website, and DiggNew page opens in Digg website are useful tools for driving traffic back to your blog. These sites allow you to upload links and content for users to view and click through.
For this to be successful, you need to provide value as you would on your blog.
Do not just leave your link and run. Interact with users; comment on people's content in your niche; demonstrate why you are sharing content and why they should visit your blog.
Q&A sites such as QuoraOpens new tab to Quora website website are perfect for showing your expertise and knowledge. These sites allow you to browse categories and answer questions people may have.
Top tip: Answer questions by linking to one of your blogs that addresses similar questions.
These sites are excellent research tools for finding content and inspiration for creating content.
5. Use images
Using a relevant image can drastically bring a blog post to life.
It makes your blog more aesthetically pleasing, and as we all know, "A picture says a thousand words."
If a patient finds your content appealing, they are more likely to return to view more and share it with friends.
Creating and incorporating images in your blog also provides another way for your content to be found via image search in Google or Bing.
Using keywords to name your image makes it easier for search engines to find your picture. Then people can click on the image and access your blog.
You are now a blogging master! (Well, almost.?)
We've covered a lot of ground in this article. Don't expect to get everything perfect right away!
Pick a subject that you know will be interesting to your readers and start from there. A question and answer blog using the most asked patient questions is always a winner.
Keep referring back to this blog and try to incorporate more of the suggestions given here over time.
Eventually, you will master the art of blog writing and optimization and you'll start reaping the SEO benefits!
Need blogging help from our crackerjack marketing team? Just ask. Call us at 360.283.5001
Don't have the time or the desire to optimize a blog post? Or even to create your own blogs? No problem! Roadside Dental Marketing can take it off your plate. Our content marketing team can do your blogging for you and make sure you are getting the full SEO value from each post.
Pro Tip: Learn from the experts how to write the perfect SEO meta description for your next blog post.