Leone & Vaughn Orthodontics (LVO) have three modern orthodontic offices based in the thriving cities of Seattle and Bellevue. For their new website, their team wanted a clean, contemporary website to match their unique – and very beautiful – offices. So, how did Roadside go about accomplishing this?
To start, our website team employed the most modern responsive website technology to ensure that the website is accessible across desktop, tablet, and mobile (obviously). Next came the design phase. LVO wanted the site to reflect the personality of their team while reinforcing the modern feel of their offices.
To achieve this, we began with a neutral base of white and grays, and then allowed each page to pop with a splash of color via photos, graphics, and awards. This color isolation really makes the intended focal point stand out on its own. This is particularly evident on the three doctors' pages, where each doctor shares real life photos that scroll at the top of their respective pages. This touch gives personal insight into the orthodontists' lives and a peek into their true personalities.
After / Before:
(Use the button below to toggle back and forth)
Scroll inside the window to view site.
Simple, Modern and Educational
As orthodontic leaders, the LVO team wanted to use the website to educate their patients and pass on their vast knowledge – but without being too clinical or boring. We kept the pages short and easy to navigate, and if a particular topic caught a visitor's interest, there are opportunities to click on a pop-up for info, or download a free informational eBook. With our specialized lead generation pages, these downloads present information in a way that is easy for patients to understand. These forms also collects patient contact info so that the office is able to follow up with any unanswered questions.
Lead generation is a modern form of marketing that starts a relationship. When the patient has questions, the office can easily provide answers with a specific downloadable, and is then able to continue the conversation. This is a valuable way for dental and orthodontic offices to build trust with patients. For example, you can see on LVO's Teen Invisalign page, that teens can download a helpful self-assessment guide. In it, LVO reveals nine crucial questions to ask yourself before starting Invisalign. LVO wants to help visitors see how orthodontics can improve not only their smiles, but also their entire lives.
This website is undoubtedly an extension of the office and truly reflects the values of this generous orthodontic team.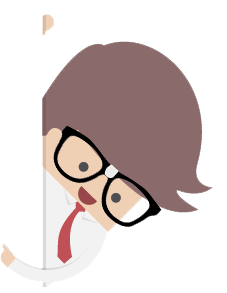 The Problem: Providing a site that is modern and personal, but also focuses on patient education.
The Solution: Using neutral colors for the background and personal photos of the office, team, and patients make the pages pop. Utilizing lead generation tools also helps to educate the local community and gather contact information.
We needed a website that adequately represented our image – and through great collaboration, we now have a website that we can be proud of. Charlie and her team listened to our needs, provided thoughtful feedback and built a website that exemplifies who we are.
Dr. Blake Davis