Is Your Website Unique? 3 Responsive Websites That Are Nailing It!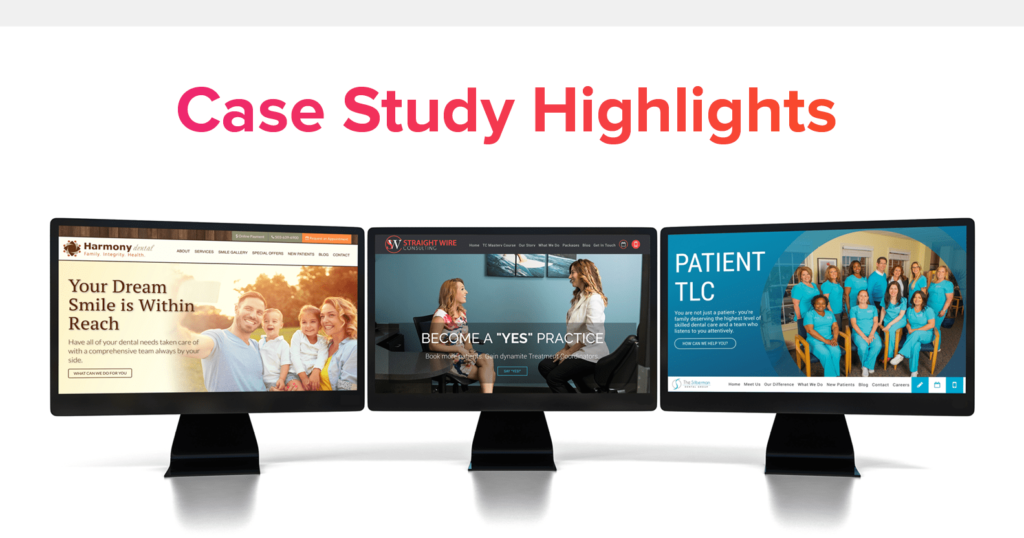 STOP! Before you read any further, pull up your small business website (don't worry, this blog post will still be here)! Have it up? Take a look at your website, and ask yourself:
Does your website truly reflect your business's brand?
Does your website have unique, visible content?
Do you love your website's design? Does it shout YOU?
Did you answer "no" to any of these questions? I highly encourage you to read our blog about why unique websites are way better than template sites. Whitney (our fabulous Marketing Director) makes the case why your website is an extension of your business and should stand apart from your competitors.
What do unique websites look like?
Well, they're unique of course! When you're finding the right website company for you, it's important to do your research and ask the right questions. Check out their case studies and get an insight of how the company took their clients' philosophies and turned them into unique websites.
Need some examples of case studies? In this blog post, let's talk about our three recent case studies and how they are nailing this uniqueness thing.
Located in Beaverton, OR, Harmony Dental is a close-knit, family dental practice who prides in delivering comprehensive care with outstanding customer service. We started our relationship with Harmony Dental building them a responsive website in 2014. Now it's 2018 and it was time to upgrade their website to new technology to stay ahead of their competitors. Just by updating the technology, Harmony Dental saw a difference in their online reach with a 37.45% increase of unique visitors within 90 days of launching the site!
On top of that upgrade, Kathy, the rockstar Business Manager at Harmony Dental, was going through a rough year with staff layoffs and just didn't have the time to focus on the website upgrade. We heard Kathy's struggles and took all of those marketing responsibilities off her plate.
"Working with them is great because they've been in the dental trenches … it's just like working with your friends at the office. Besides the support, there are the results. Our online presence has continually grown."
– Kathy, Business Manager | Harmony Dental
We won't bore you with the details. How about we let Kathy tell the story in her videos. Read more of Harmony Dental's case study to watch Kathy's video testimonial.
Check out Harmony Dental's Case Study

Let's jump to the east coast and talk about The Silberman Dental Group (located in Waldorf, MD). These dental professionals have a unique obsession with their patients – as we called it, "Patient TLC." They wanted to take that passion and showcase it online. We did just that by:
Updating their logo and brand
Incorporating candid photos
Addressing their patients' barriers
On top of that, The Silberman Dental Group purchased our top-tier Ultimate website package to let our creative minds go wild … and the results paid off and their potential new patients were interested. Just 90 days after launching their new website, there was a 23% increase of new visitors and time spent on the website increased by 50%.
"Roadside Dental Marketing has a team which is highly professional and focuses on exceptional customer care. My experience with Roadside Dental Marketing far exceeded any experience I had with two companies in the past."
– Barbara Silberman, The Woman Wearing Many Hats | The Silberman Dental Group
Check out The Silberman Dental Group's Case Study

Once upon a time, there were two Treatment Coordinators (TCs) who continued to surpass their doctors' case acceptance and business growth. One day (after another day of kicking butt as TCs) Tracy and Tuesday realized they could become orthodontic consultants – Straight Wire Consulting was born!
Tracy and Tuesday are considered "the fresh blood of orthodontics." They always know the latest tips and tricks to get orthodontic practices to grow. Why? because they are practicing it themselves! It was important to bring that fresh, modern approach to their new, responsive website. We did just that with:
Exciting and fun colors
A modern design
Addressing barriers orthodontic practices face every day
"Fantastic company to work with. They have their stuff together!! Love our new site and all the neat features Roadside put into it. Straight Wire Consulting will certainly be utilizing Roadside's talents with our orthodontic and pediatric client offices!"
-Tracy, Orthodontic Consultant | Straight Wire Consulting
See how we did it by reading our Case Study about Straight Wire Consulting.
Check out Straight Wire Consulting's Case Study
Don't have the time to create a unique website?
Hey, you're busy. You do have a business to run! Here's the thing … our uniqueness is finding your uniqueness. We make it SUPER easy for you to find out what makes you unique and pack it into a responsive website. No joke!
Find out if your site is working for you. Get a no-obligation SEO report from the team and we'll provide our recommendations of how we can make your website unique – we may just include you in our Case Study.
SaveSave
SaveSave